---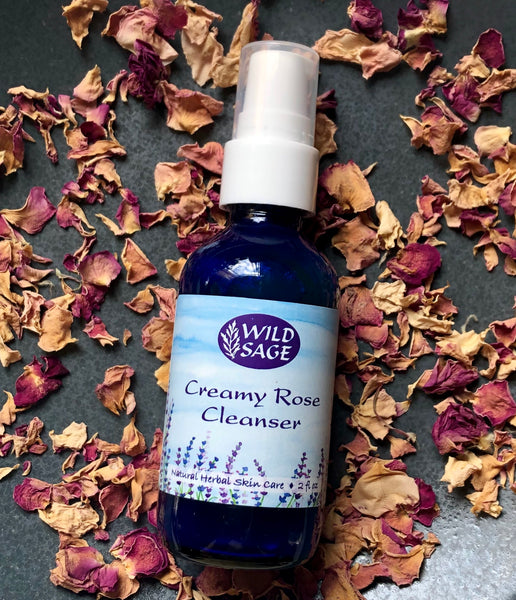 My rich, hydrating rose cleanser is wonderful for those of you with dry faces. It contains deliciously fragrant organic rose hydrosol as well as silky cocoa butter, and moisturizes while it cleanses your skin.
Ingredients: Rose hydrosol*, vegetable glycerine, jojoba oil*, cocoa butter*, hemp oil castille soap*, xanthan gum, geranium oil (Pelargonium graveolens var roseum)*, rose oil (Rosa damascena)*. *Organic
What is rose hydrosol? When you distill roses you get rose essential oil and rose hydrosol. The hydrosol is fragrant, like rose essential oil, but milder. Rose hydrosol is astringent, yet non-drying. It's wonderful for rejuvenating your face.