---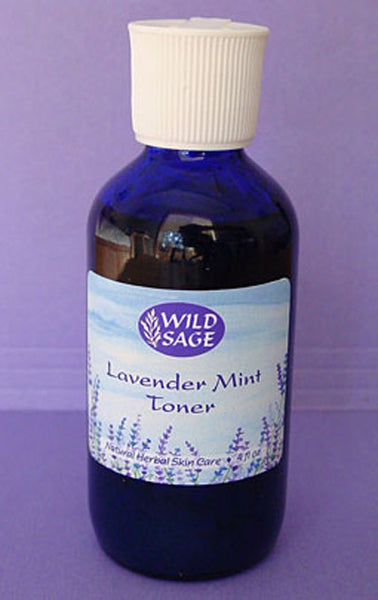 My toners restore the pH balance of the skin, tighten pores, and smooth fine wrinkles. They smell delicious and leave your skin radiant.
Use as a wonderful way to wake up your face and freshen your skin after exercising, after your lunch break at work, or spritz when traveling. They give your skin a healthy moist glow and leave you feeling refreshed and revitalized.
Ingredients: Infusion of lavender*, chamomile*, calendula*, comfrey*, nettles*, and horsetail*, aloe vera juice*, extracts of St. John's wort* & witchhazel**, essential oils of lavender (Lavendula angustifolia)*, rosemary (Rosmarinus officinalis ct verbenone)*, spearmint (Mentha spicata)*, and clove bud (Syzygium aromaticum)*. *Organic, **Pesticide Free
"Lavender Mint Toner has become part of my daily face care routine! I use it after Almond Face Cleanser. It smells great and, best of all, my wife always comments how nice my skin looks!"
- A.D., CO