---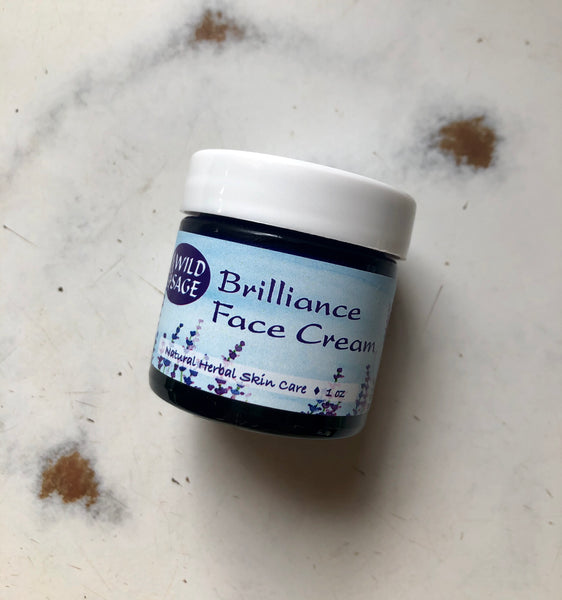 My thickest cream is rich in wrinkle-softening and moisturizing shea butter. It has a sweet, uplifting citrus fragrance which is suitable for women or men. It may be used on normal to dry complexions, and is nourishing for mature skin. Apply moisturizer in the morning after using your choice of cleanser and toner. My best selling moisturizer!
Always be sure to use clean hands when dipping into the jar to avoid contamination.
Please note: this product contains pure, unrefined Nilotica shea butter which can naturally suspend in the product when subjected to changes in temperature. The resulting suspended shea beads are normal, melt on skin contact, and contain the same deep moisture for your skin.
Ingredients: Jojoba oil*, infusion of lemon balm*, Roman chamomile*, calendula*, comfrey* & horsetail*, aloe vera juice*, Nilotica shea butter*, rosehip seed oil*, VT beeswax**, vitamin E oil (d-alpha tocopherol), grapefruit seed extract, xanthan gum, benzoin resin**, aspen bark extract, essential oils of of lavender (Lavendula angustifolia)*, bergamot (Citrus bergamia)*, melissa (Melissa officinalis)*, geranium (Pelargonium graveolens var roseum)*, and chamomile (Chamaemelum nobile)*. *Organic, **Pesticide Free
Review:
I really like Brillance Face Cream because it makes my skin feel younger. I love that it's real and doesn't have chemicals in it. And it feels so good when I put it on!
– Shirley, Lyons, Colorado