---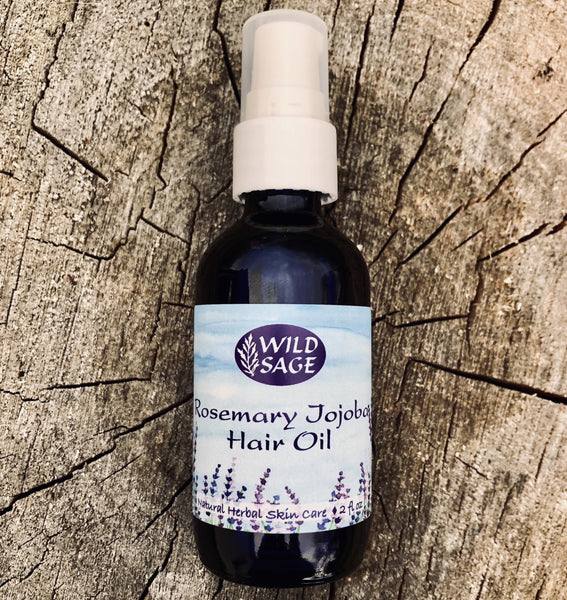 My special blend of rosemary, lavender, sage, and horsetail in a nourishing oil base will give you beautifully healthy hair, full of bounce and radiance.
It can be used weekly as a deep, nourishing conditioner for both hair and scalp. Those of you with thick, curly, or damaged hair can also apply a few drops daily to restore softness and protect your hair from sun and wind damage.
As a repair treatment, massage 1-2 teaspoons into the scalp and through the length of your hair. Allow to penetrate at least 20 minutes, then shampoo (depending on hair type you may need to shampoo twice).
Rosemary acts as a growth stimulant on hair and nourishes the roots. Lavender and horsetail are wonderful conditioners, helping to maintain your hair's natural elasticity. Sage darkens graying hair, adds glimmer, and helps eliminate dry scalp.
Ingredients: Olive oil*, marula oil*, jojoba oil*, extracts of rosemary*, lavender*, sage* and horsetail*, vitamin E oil (d-alpha tocopherol), essential oils of rosemary (Rosmarinus officinalis ct verbenone)*, lavender (Lavendula angustifolia)* and sage (Salvia officinalis)*. *Organic
Reviews:
"LOVE this hair oil! It smells divine and absorbs quickly. Since I stopped coloring my hair almost a year ago, the texture of my hair has changed. This oil softens those pesky, steely grays and gives my hair an overall healthy shine."
-Koren, Oakland, ME