---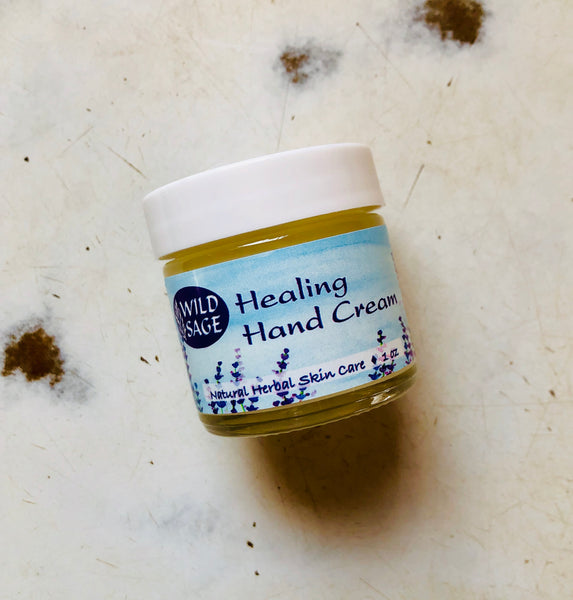 This delightfully rich cream soothes, softens, and restores suppleness to cracked hands, cuticles, and rough elbows. Most other hand lotions I've tried are very thin and remain on the surface of the skin, washing off whenever the hands are wet. I formulated this cream especially for people who work with their hands to replenish lost natural oils. It is also wonderful to use before bed.
Please note: this product contains pure, unrefined Nilotica shea butter which can naturally suspend in the product when subjected to changes in temperature. The resulting suspended shea beads are normal, melt on skin contact, and contain the same deep moisture for your skin.
Ingredients: Nilotica shea butter*, cocoa butter*, coconut oil*, jojoba oil*, vitamin E oil, (d-alpha tocopherol), org alcohol extract of calendula*, comfrey*, St. John's wort* & usnea**, essential oils of lavender (Lavendula angustifolia)* and lemon (Citrus limon)*. *Organic, **Responsibly wildcrafted
Reviews:
"As a mom of three, I wash my hands A LOT and this cream soothes my hands instantly without a greasy feel. So far this winter, this product is proving extremely helpful to deal with my very dry and cracking hands."
-Koren, Oakland, ME