---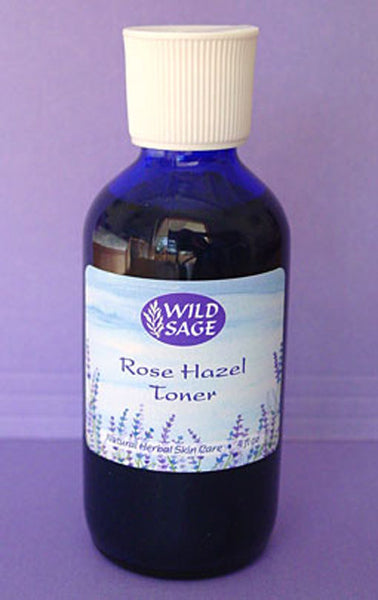 My toners restore the pH balance of the skin, tighten pores, and smooth fine wrinkles. They smell delicious and leave your skin radiant.
Use as a wonderful way to wake up your face and freshen your skin after exercising, after your lunch break at work, or spritz when traveling. They give your skin a healthy moist glow and leave you feeling refreshed and revitalized.
Ingredients: Infusion of rose petals*, chamomile*, calendula*, comfrey*, nettles*, lavender*, horsetail*, yarrow*, red clover*, and strawberry leaves*, aloe vera juice*, org alcohol extract of St. John's wort* & witchhazel**, essential oils of geranium (Pelargonium graveolens var roseum)* and rose (Rosa damascena)*. *Organic, **Pesticide Free 
 Reviews:
"
I love Rose Hazel Toner! "Not only does it cleanse my skin, but it also makes my face receptive to moisturizer; so I use it every time I wash my face. I really noticed a big difference in my skin after I started using it
."
– Sarah, Hygiene, Colorado 
"This toner will be perfect for summer, although there is no reason why you can't use it year round. The reason I say this is that it reminds me so much of a rose garden in August. Applied with a dampened cotton ball, it feels so cool and the fragrance is incredible. It's perfectly understandable since the first ingredient listed is "infusion of rose petals." And then you have other ingredients like strawberry leaves, red clover and essential oils of geranium and rose. It's a great way to cool yourself down on a hot day, not to mention after cleansing."
— S. P. Bragg, About.com guide to Beauty and Health (beauty.about.com)